Professional installation of your wireless network can make all the difference in the world. We install UniFi wireless systems for seamless coverage.
Most businesses and large residences can benefit from multiple access points.  The Unifi system allows seamless coverage with a single network name. In addition, Unifi allows complete control of your connection from limited guest networks to website blocking, family friendly networks.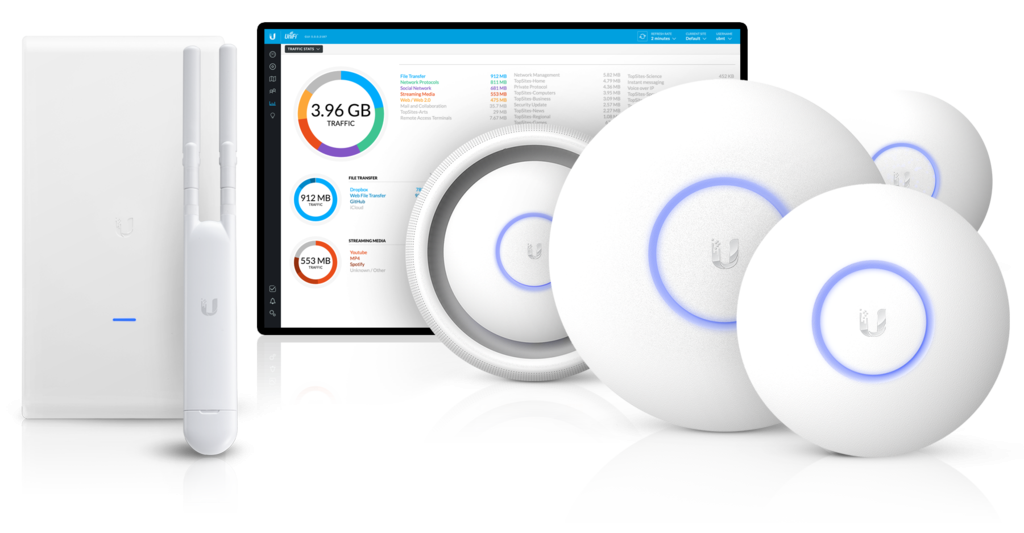 Why Professionally Installed WiFi?
Today, technology relies on the internet more than ever. Smart devices assist and entertain us throughout the day both at home, and at work. These devices, however, rely on a strong wireless network to function properly. For so many businesses and residences, the size of the building is simply too large for the service provider's modem to cover, let alone the security risk of using a single wireless network for all traffic.
Solution: Unified, Secure, Professional WiFi.
Having a professionally installed network with multiple network access points, a controller, and a guest network is the most secure, fastest, and efficient way to handle classic wifi problems. Modern wireless solutions take to the mesh network approach, allowing for strong signal and unified network names all around the office or home. Thats right – no more funky wireless extenders or 5GHz offshoot network names. Professional wireless networks take care of naming conventions and decide which network is best for your device, so you'll always be connected as strongly as possible.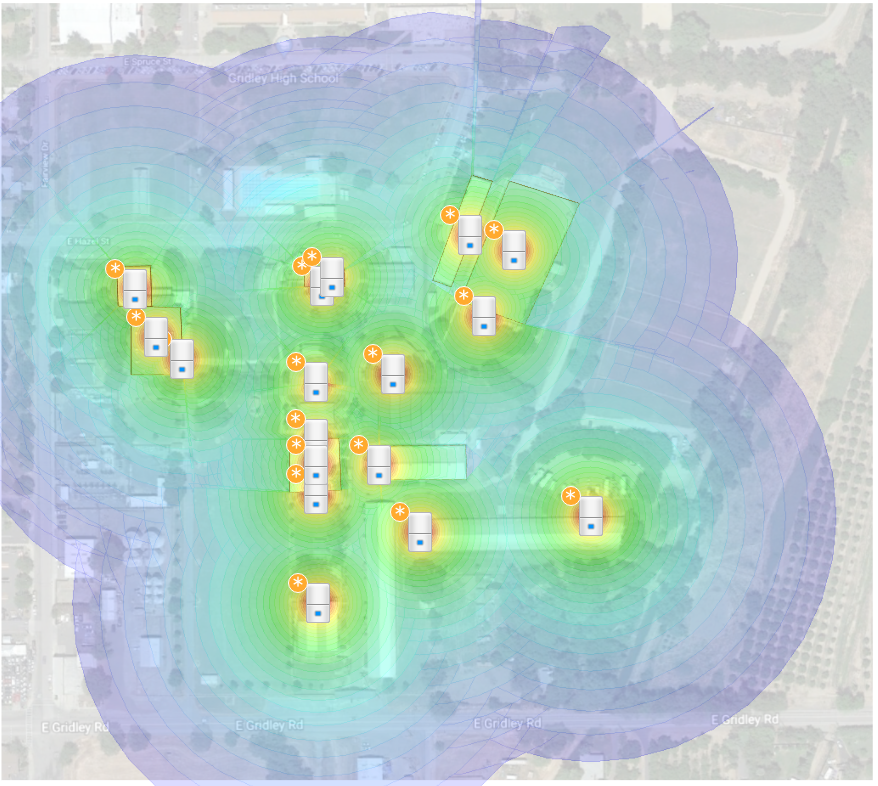 What Is A Wireless Mesh Network?
A mesh network is a network made up of wireless access points that have either wireless or hardwired uplinks. Having multiple wireless broadcasting devices allows for network traffic to be distributed, therefore retaining network speed. While having multiple access points, it is important to have a professional configure and install them so you have guest and private networks, unified roaming of access points, and designated uplinks.
Professional Wireless Networks By ACS
At Absolute Communication Solutions, we specialize in a broad scope of wireless installations, from single unit residential WiFi, to outdoor point to point wireless bridges, to multi story enterprise grade wireless networks for high demand business application.
Our standard installation process includes: