Introducing Switchvox: Office Telephone Systems Done Right
Switchvox by Sangoma is a Unified Communications (UC) office telephone system designed for scalability, ease of use, and powerful features. Users choose from a variety of desk phones, or use the Switchvox softphone app on their mobile or desktop devices. Switchvox is available as an on-premise, cloud, or hosted solution, making it flexible for all types of businesses.
These days, almost all phone systems offer HD voice calls, enterprise features, and color-display phones to choose from, making it hard to choose the right system. While these features have become standard, so has the high price tag associated with them. Switchvox, however, accounts for all budgets with its all-inclusive pricing model. This model includes phone and system rental options, metered and unlimited call options, and outright purchasing. Combined with low service fees, Switchvox makes a great communications solution for almost all businesses.
Let's take a look at some of the features of Switchvox that set it apart from other phone systems.
Request A Free Demo Today
At Absolute Communication Solutions, we want you to be confident in your systems. We offer free Demonstrations for Switchvox, giving you a chance to see exactly how the system works and what it can do for you.
D65 TELEPHONE: Our Best Seller!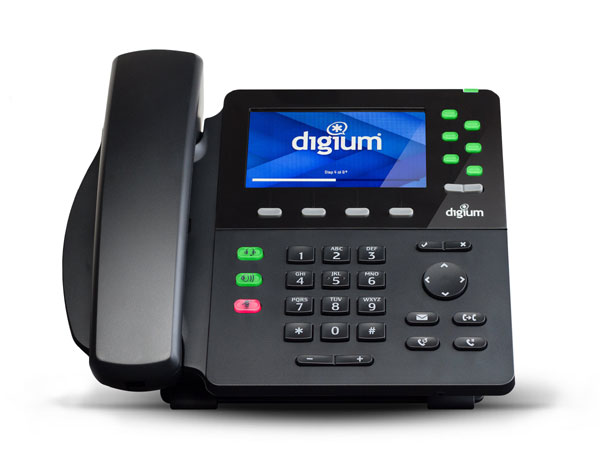 An executive-level, feature-rich, HD phone with a 4.3 inch color display, 6-line keys with 20 pages of up to 5 rapid dial/busy lamp field (BLF) keys each, and dual 10/100/1000 Mbps gigabit network ports. This model is ideal for executives and users who want a color display, top-of-the-line features, and require gigabit networking.
D-Series IP Phones include unprecedented HDVoice and plug-and-play deployment at a price that fits any budget. With multiple line appearances, context sensitive soft keys, and advanced applications, you can access the information you need instantly. D-Series phones are the only phones that allow you to take full advantage of the flexibility and customization of Asterisk and Switchvox.
The integrated applications that come standard on all D-Series phones put critical information at your fingertips. With voicemail, call log, contacts, phone status, user presence, parking and queue metrics, the phones provide simple, intuitive access to a wealth of information, saving valuable time.
D-Series phones support plug and play provisioning. Simply plug the phones in, automatically discover your Asterisk or Switchvox server, select the user, and start talking. D-Series phones make it easier to do full office installs too.