We install and service all types of network cabling including Category 5E, Category 6 and Category 6A.  We also install fiber optic cable for point to point links or fiber to the desktop. Contact us to find out how we can help you.
What Is Network Cabling?
Often known as data cabling, network cabling is the physical infrastructure for connecting to the internet. This cabling runs throughout your building walls, allowing connection to the internet, and other devices connected to your network, such as smart home devices. To a degree, every residence and business with an internet connection has some sort of data cabling on site, because a cable is required to connect broadband equipment. From that equipment, most businesses will have a number of structured cables that route from the communications/telecom room to offices and workstations. These cables are used for connecting networked devices such as business telephones, computers, security cameras, televisions, and more. These devices, however, use a variety of protocols and therefore often require unique cabling to function. Below is a list of the most common types of structured wiring, as well as their uses: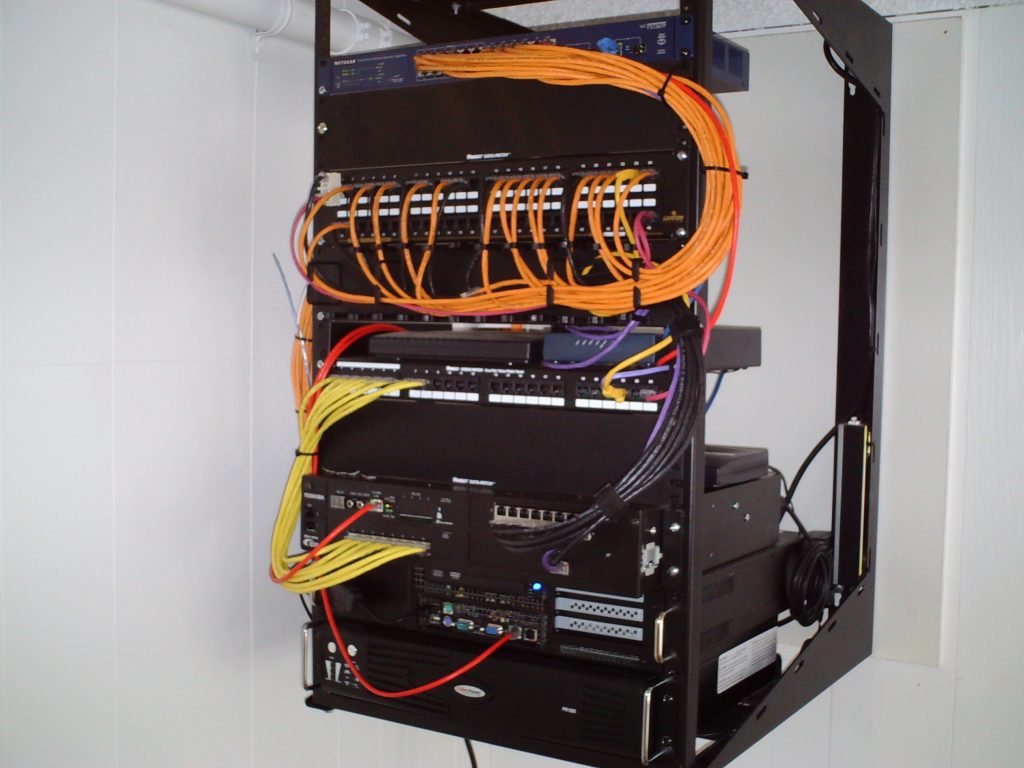 Data cabling is the overarching term telecommunications providers use to describe any business or residences wiring infrastructure. Data cabling in a building may include a mix of higher and lower bandwidth wiring to accommodate users needs.
Network Cabling is the core infrastructure that allows connection to a network and the internet. This includes any wiring done by the internet service provider to allow internet connectivity, as well as the connections between each device that may be using the internet or any other network related application. In the category of network cabling, there are a couple types of wiring included:
COPPER TWISTED PAIR: Twisted pair is the most common network cabling, for it is versatile and inexpensive. There are a couple standard types of twisted pair: CAT 5, CAT 5E, CAT 6, CAT 6A, CAT 7, and CAT 8. While these standards seem complicated, there is only one key difference: speed/bandwidth. After the introduction of twisted pair, network speed became a bottleneck, and thus higher speeds were necessary. Today, most residences and businesses use CAT 6 cabling which meets the requirements for bandwidth and budget.
COAXIAL: Coaxial cabling is less common than twisted pair, and is typically used for internet service providers for installation. Businesses that have Comcast will typically have one coaxial connection for their internet modem, which connects the rest of their network infrastructure to the internet. Coaxial is also used in extending antennas such as cell boosters and some radio transmitters, as well as older camera systems, which have a single coaxial line to each camera.
FIBER OPTIC: Fiber Optic cabling is the highest bandwidth and farthest reaching cabling. The "optic" in the name refers to its transmission type, where the cable uses optical fibers to transmit and light waves. This allows a energy efficient, fast, and far travelling signal which is often used by internet service providers, businesses, and some residences alike. The key purpose for fiber is typically it's distance, where coaxial and twisted pair have much shorter limitations, fiber optic cable is required.
The important distinction between voice cabling and network cabling is the purpose it is used for. Voice cabling is used for phone systems and thus is often terminated or configured differently than network cabling. While most modern phone systems actually use network cabling as their infrastructure, the network on which phones reside is typically altered in some way, and therefore best used only with phones.
Audio wiring is any combination of cabling used for audio systems. This includes speaker cables, microphone wiring, optical audio cabling (TOSLINK), and Dante audio over network cabling.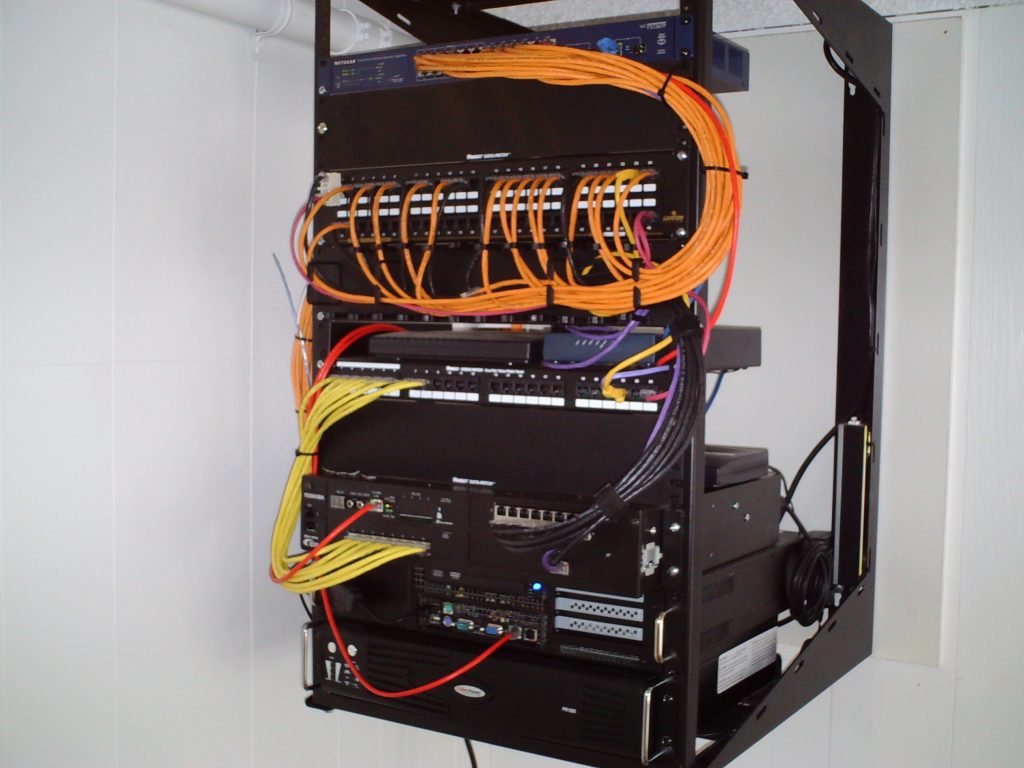 ACS Standard Installation For Structured Cabling
Absolute Communication Solutions installs high quality labelled and tested cabling solutions for every application, residential or business. 
Standard cabling installation includes: